OUR PEOPLE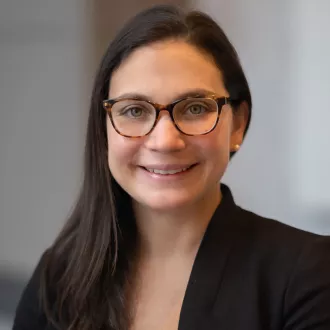 Katie Sklarsky is a Principal with Chartis with over 12 years of experience working with healthcare providers, 10 of which have been spent in consulting. Her work has focused on optimizing healthcare operations across inpatient, ambulatory, and procedural settings, in both academic medical centers and community hospital settings.  
Katie's recent experience includes working with organizations to conduct broad financial performance improvement assessments and subsequently support implementing identified solutions. The identified solutions span all health system functions and operations from workforce management redesign to establishing physician alignment to operational redesign across clinical functions. In particular, Katie has a breadth of experience working with organizations to: refine care management processes and improve patient flow; redesign pre-surgical processes to improve the patient experience, reduce cancellations, and enable surgical volume growth; improve ambulatory access through process redesign and optimization of provider capacity and scheduling; and improve all aspects of the patient experience through creation of a Patient Experience Office. Representative clients include: University of Chicago Medicine, Michigan Medicine, Cook County Health and Hospitals Systems, Augusta University Health, and Penn Medicine. 
Prior to joining Chartis, Katie completed an Administrative Fellowship at Northwestern Memorial Hospital in Chicago. There, her work focused on a variety of operational performance improvement and strategic initiatives.    
In addition, Katie recently co-authored an article on patient access, "Doubling Down on Access: Making it Easy for Consumers to Get in and Stay." 
Katie received her Master of Public Health in policy and management from Boston University and her Bachelor of Arts in psychology based human relations from Connecticut College.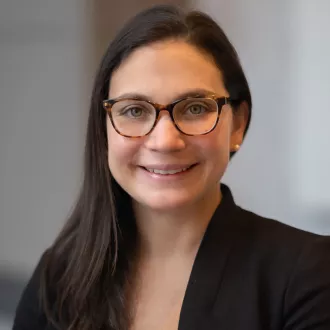 Contact Us
Get in Touch
Let us know how we can help you advance healthcare.
Contact Our Team
About Us
About Chartis
We help clients navigate the future of care delivery.
About Us