OUR PEOPLE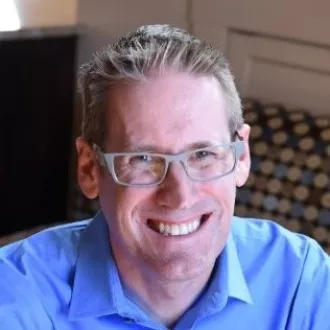 Jim B-Reay is a Principal in Chartis' Informatics and Technology practice. He has over 25 years of experience as an accomplished program manager and advisor to healthcare and IT executives. Jim brings a deep understanding of healthcare operations, a breadth of technical experience, and strong interpersonal skills to his role at Chartis. 
Jim has significant experience in the development of analytics solutions to support population health initiatives and executive strategic planning for organizations ranging from single hospitals to multisite integrated delivery networks to regional health cooperatives. In addition, he also has developed data governance at many clients, building processes that bring value and can be fully owned by the organization. With a background in application design and data warehousing, he has assisted healthcare organizations in reaping the benefits from operational systems by creating innovative solutions to convert transaction-based clinical and financial data into strategic information to support management decision-making. 
Over the last 20 years, Jim has delivered strategic and tactical imaging projects in cardiology and radiology, including current technology optimization and total system replacement with enterprise imaging strategic plans and project management of system implementations. In addition, Jim has completed IT strategic plans for numerous clients nationwide and has served in program leadership roles for several Epic EHR implementations. 
Jim holds a Bachelor of Arts in music composition from Macalester College.