OUR PEOPLE
Annie Lauchner is a VP of Operations & Technology Solutions in the Chartis Revenue Cycle Transformation practice. She brings more than 16 years of experience in the Epic space, starting as an implementation analyst and consultant, and working her way up to a people leader. Annie has a passion for guiding and developing her team, which allows her to empower individuals to reach their full potential and achieve their professional goals. Her leadership style emphasizes collaboration, trust, clear communication, and creating a positive work environment where everyone feels valued and motivated.   
 
Annie's most recent experience includes serving as the Chief People Officer at Chi-Matic for the last 5 years, overseeing the Recruiting, Onboarding, HR & Benefits, and Staff Management teams. Annie joined Chi-Matic in its inception and helped grow the firm to close to 100 employees. In addition to developing and documenting processes for each of the areas she oversees, she also led the Employee Engagement initiatives, which helped contribute to our people-first culture. 
 
Annie received her Bachelor of Science from Colorado State University.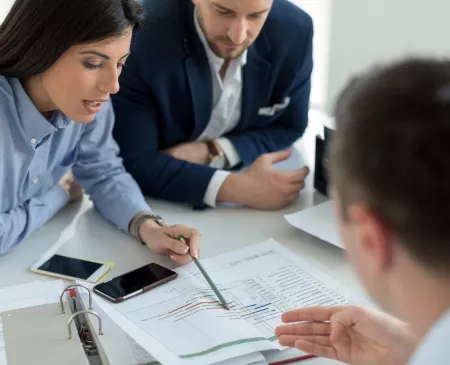 Contact Us
Get in Touch
Let us know how we can help you advance healthcare.
Contact Our Team
Different by Design
About Us
We help clients navigate the future of care delivery.
About Us