OUR PEOPLE
Vishal Patel is a Principal in the Chartis Revenue Cycle Transformation practice. With more than 14 years of experience, Vishal has worked closely with leading national and regional health systems and academic medical centers helping to redesign key revenue cycle processes from an operational and technical perspective to drive net revenue improvements. Vishal has consulted in areas of clinical and operational performance improvement, operational readiness for system implementations and vendor selection and management. 
Vishal's most recent work focused on assessing an academic medical center's Utilization Management function to mitigate authorization and medical necessity denials. Prior to that, Vishal has led a number of market assessments assisting clients with identifying the appropriate engagement of service and technology vendors. Vishal also served as an operational readiness lead for a large EMR implementation. Vishal led the organization through a series of change management efforts, including facilitation of future-state design sessions, to enhance current-state operations toward an optimized future-state ahead of the organization's implementation of Epic System's Resolute applications. 
Vishal also has expertise in developing centralization strategies for patient access functions, and in improving care management and utilization review processes influencing inpatient reimbursement. He has led projects focused on billing, collections, and reimbursement, including a large-scale self-pay management outsourcing initiative which led to a multi-million-dollar net revenue benefit. Additionally, Vishal led a post-Epic optimization project which increased cash collections with a significant decrease in accounts receivable. 
Vishal is an active member of many national healthcare organizations including Healthcare Financial Management Association (HFMA) and American Case Management Association (ACMA.) He was also previously certified in the Resolute Professional Billing application of Epic Systems. 
Vishal earned his master's degree in business administration from Emory University's Goizueta Business School and a master's degree in public administration from New York University with a concentration in healthcare financial policy. He earned a Bachelor of Science from the University of Illinois at Urbana-Champaign.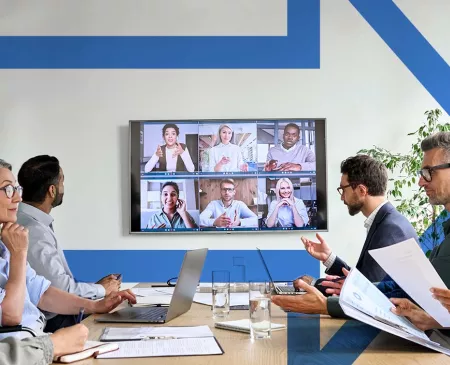 Contact Us
Get in Touch
Let us know how we can help you advance healthcare.
Contact Our Team
Different by Design
About Us
We help clients navigate the future of care delivery.
About Us