OUR PEOPLE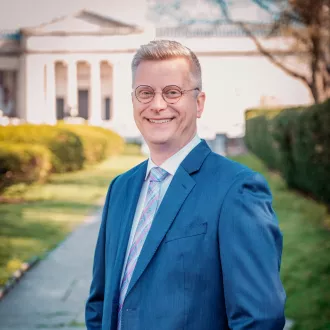 Steve Mrozowski, MHA, CPPS, FACHE, serves as Vice President, External Peer Review and Patient Safety with Chartis Clinical Quality Solutions. He brings more than 25 years of healthcare experience in prehospital services, quality, safety, and high reliability organizing and education. In his role, Steve is focused on assisting organizations in optimizing their capabilities to deliver harm-free, patient-centered, and high-quality care. His expertise and passion are most prominent in the principles of patient safety structures, Just Culture, cause analysis, lean/six-sigma, and high reliability. 
Prior to joining Chartis, Steve served as Senior Director of Safety & High Reliability at Cleveland Clinic, where he led the enterprise-wide patient safety program, high reliability organizing activities, environmental health and safety, and Cleveland Clinic's component Patient Safety Organization. Previously, he was the inaugural Director of Patient Safety at the Penn State Health Milton S. Hershey Medical Center and led the organization to a reduction in serious safety events by more than 75% during his tenure. Steve's clinical experience in emergency medical services spans more than 25 years.
In addition, Steve speaks nationally on topics of patient safety, high reliability, and harm reduction. He actively participates nationally with the American College of Healthcare Executives (ACHE) where he is a Dolan Scholar and serves as the Diversity, Equity, and Inclusion chairperson on the board of the Northern Ohio ACHE chapter. He was recently honored with an ACHE Regent's Award for Leadership.
Steve earned his undergraduate degree in Emergency Medicine and completed Paramedic training at the University of Pittsburgh and his Master of Health Administration from Penn State University. He also completed graduate education in Organizational Development from Penn State. Steve is a board-certified Fellow of the American College of Healthcare Executives and is a Certified Professional in Patient Safety.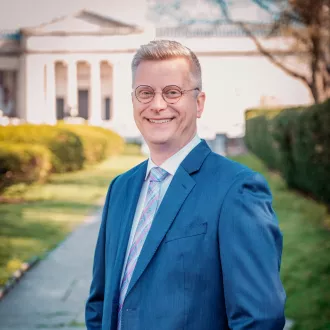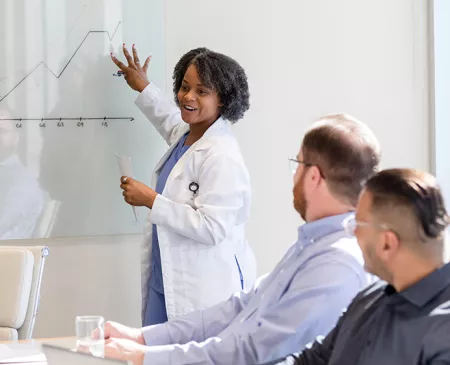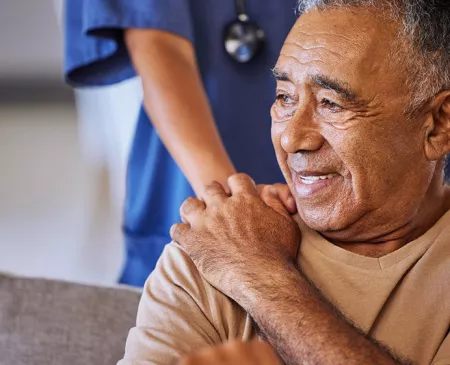 Contact Us
Get in Touch
Let us know how we can help you advance healthcare.
Contact Our Team
About Us
About Chartis
We help clients navigate the future of care delivery.
About Us