OUR PEOPLE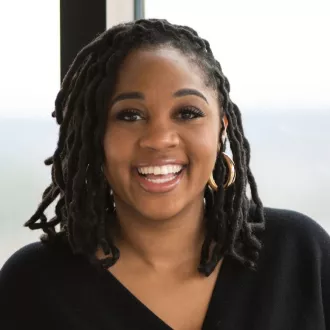 Portia Newman, PhD, is the Associate Vice President of Education and Engagement at Chartis Just Health Collective. She brings more than 10 years of educational leadership, learning design, and strategy experience to the firm, with a particular focus on the intersection of race, gender, and culture, and how leadership theory and practice inform organizational culture, learning, and change. As a consultant, Portia has also served as a strategic program partner, facilitating equity-focused initiatives critical to scale and advancing organizational efforts. 
Prior to joining Chartis, Portia was the Inclusion and Collaboration Lead with AppDynamics Cisco and focused on leader strategy and program implementation. She has also spent years of her career as a senior leader for a national non-profit, where she was responsible for leading learning development and design. 
In addition, Portia serves as a Scholarship Chair for State of Success, Inc. and is a member of Alpha Kappa Alpha Sorority, Inc. Following her doctoral studies, she was honored with the Distinguished Dissertation award for the College of Education and for Virginia Commonwealth University for her contributions to the field of educational leadership, policy, and justice. She is a published scholar who engages in timely and relevant research to inform innovative client solutions, education programming interventions, and thought leadership. 
She earned her BA in Education from the University of North Carolina at Chapel Hill before earning her M.Ed in Instructional Leadership and Education Policy from the University of Illinois at Chicago. Portia completed her doctoral studies in Educational Leadership, Policy, and Justice at Virginia Commonwealth University.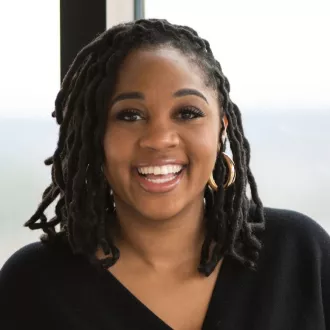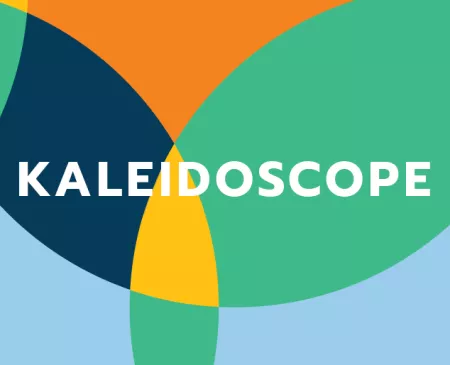 Contact Us
Get in Touch
Let us know how we can help you advance healthcare.
Contact Our Team
About Us
About Chartis
We help clients navigate the future of care delivery.
About Us