OUR PEOPLE
Julie Massey, MD, is a Principal with Chartis and leader of Population Health initiatives within the Informatics & Technology practice. Julie has over 25 years of experience as a pediatrician, physician executive, and advisor to health delivery organizations. She has extensive experience in physician leadership, clinical informatics, and operations, change leadership, population health, and clinical variation management. In her physician leadership roles, she has served as Chief Medical Information Officer (CMIO), Medical Director of Ambulatory Pediatrics, and Medical Director of Clinical Informatics and Quality Improvement. As CMIO, Julie provided clinical leadership for an enterprise-wide Electronic Health Record (EHR) implementation including leadership of a 30-person IT Clinical Operations team. As Medical Director Clinical Quality Improvement, Julie led the development of initiatives to drive physician alignment with Regional Health Systems in five Accountable Care Organizations in multiple states. 
Additionally, Julie has developed clinical informatics programs and multi-hospital, inter-disciplinary clinical consensus committees, which provided governance to effectively align IT and clinical operations to drive quality and performance improvement activities. She managed a Regional CMIO Quarterly Roundtable, supporting over 25 CMIOs in collaboration and education efforts. 
Prior to joining Chartis, Julie was the Medical Director of Clinical Informatics & Quality Improvement for Universal Health Services of Delaware, Inc. where she was responsible for quality improvement and clinical variation management. In addition, she led technology optimization efforts, and was the clinical lead for population health and bundled payments, leveraging EMR and analytics technology to drive value across the multi-hospital system. Prior to her role with UHS, Julie was the Chief Medical Information Officer (CMIO) for Einstein Healthcare Network where she led several initiatives including achieving HIMSS level 6 EMR adoption. 
Julie trained as a resident and fellow at The Children's Hospital of Philadelphia. She received her medical degree from Mount Sinai School of Medicine and has a Bachelor of Science in biology from the Massachusetts Institute of Technology. In addition, Julie holds a Master of Business Administration from the University of Massachusetts at Amherst. She is dual board certified in Pediatrics by the American Board of Pediatrics, and Clinical Informatics by the Diplomat of American Board of Preventive Medicine. She is a Fellow in the American Academy of Pediatrics.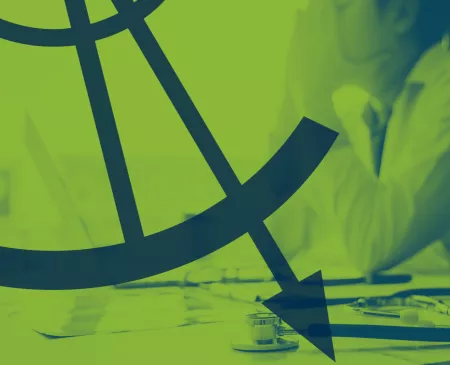 Contact Us
Get in Touch
Let us know how we can help you advance healthcare.
Contact Our Team
Different by Design
About Us
We help clients navigate the future of care delivery.
About Us