OUR PEOPLE
Christian Dankers, MD, serves as an Associate Chief Medical and Quality Officer at Chartis. In his role, Christian is focused on the expansion of clinical quality and high reliability care, bringing together capabilities across Chartis Consulting and Chartis Clinical Quality Solutions, formerly known as The Greeley Company, in medical staff optimization, quality, patient safety, and clinical operations to create an enterprise-wide practice focused on the quality of care for patients across the country.  
Prior to joining Chartis, Christian completed his residency in internal medicine at The Massachusetts General Hospital, where he then worked as a member of the Edward P. Lawrence Center for Quality and Safety, splitting his time between clinical work as a hospitalist and quality and safety work. Christian later joined the Department of Quality and Safety at Brigham and Women's Hospital as Associate Chief Quality Officer, where he worked on Hospital Acquired Condition reduction, mortality reduction, improving the patient experience, and strengthening safety culture through the application of Just Culture and reliability management principles. Most recently, he served as Associate Chief Quality Officer for the Mass General Brigham system, where he led system-level work in patient experience and safety, as well as oversaw quality contracting and the government payment and policy team in the Quality and Patient Experience group.   
Christian graduated from Williams College and the University of Pennsylvania School of Medicine. He also earned a Master's degree in business administration from UPenn's Wharton School.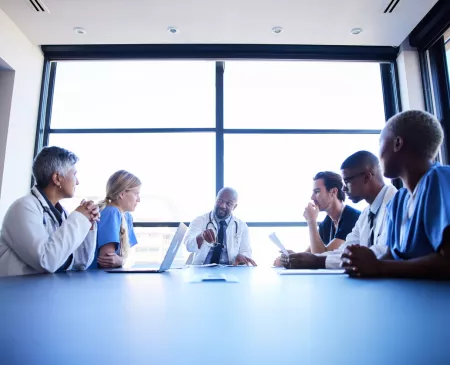 Contact Us
Get in Touch
Let us know how we can help you advance healthcare.
Contact Our Team
About Us
About Chartis
We help clients navigate the future of care delivery.
About Us