OUR PEOPLE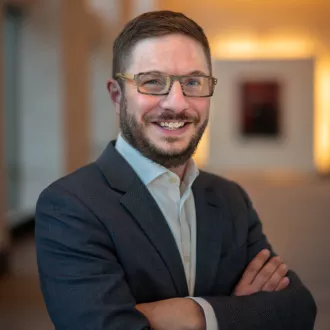 Benjamin Perry is a Principal with Chartis and has more than 13 years of healthcare experience, 11 of which have been spent in consulting. His work is concentrated in enterprise strategy and organizational alignment, with a focus on supporting academic health centers and academically affiliated children's hospitals to develop approaches to strategy alignment and management structures, including research organization, governance, and funds flow. 
Ben's depth of experience includes the development of a five-year enterprise strategic plan for a comprehensive academically affiliated children's hospital. He also worked with a large urban children's hospital on the design of a strategic plan for their maternal and fetal health programs.  Additionally, he completed an enterprise strategic plan for a large urban academic medical center addressing the key components of the academic mission – clinical, teaching, and research. 
Before joining Chartis, Ben served as an Administrative Fellow at Ochsner Health System in New Orleans, Louisiana assisting in the implementation of a network development strategy. His healthcare experience also includes the completion of a Thomas C. Wales Foundation Fellowship, where he designed a program to bring occupational therapy into the homes of low-income elderly adults in the greater Seattle metropolitan area. 
Ben holds a Master's degree in health administration from the University of Washington School of Public Health and a Bachelor of Science in anthropology and comparative religious studies from Hamline University in Saint Paul, Minnesota.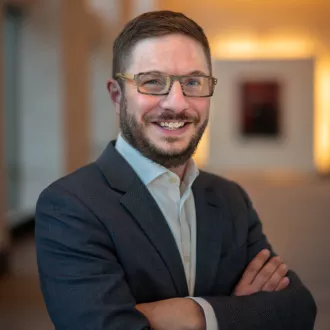 Contact Us
Get in Touch
Let us know how we can help you advance healthcare.
Contact Our Team
Different by Design
About Us
We help clients navigate the future of care delivery.
About Us