OUR PEOPLE
Andrew Resnick, MD, serves as a Director and the Chief Medical and Quality Officer, leading Clinical Quality, Safety, and High Reliability efforts in a role that spans both Chartis Consulting and Chartis Clinical Quality Solutions, formerly known as The Greeley Company. A nationally recognized expert in quality, patient safety, and high reliability, Andrew helps organizations set and reach goals of top performance through both specific projects and transformational change. He has over 20 years of experience in healthcare, having served in Chief Medical Officer and Chief Quality Officer roles at leading healthcare systems throughout the United States. He is also active clinically as an associate surgeon at Brigham and Women's Hospital and as a part-time lecturer at Harvard Medical School. 
Andrew was most recently the Senior Vice President and Chief Quality and Safety Officer for Brigham Health, where he had oversight of quality, safety, risk, health equity, patient experience, patient family relations, and infection control at the Brigham and Women's Hospital, Brigham and Women's Faulkner Hospital, and Brigham and Women's Physician Organization. Prior to joining Brigham and Women's Hospital, Andrew served as the Chief Medical Officer and Associate Dean for Clinical Affairs at Froedtert Hospital and the Medical College of Wisconsin. Andrew had oversight of medical staff office functions, clinical quality, patient safety, and clinical operations, and helped drive improvements in quality, efficiency, cost, access, staff engagement, and patient experience across the 614-bed acute care hospital and a multi-specialty group with more than 1,350 physicians, 500 advanced practice providers, and other practitioners. Andrew also previously served as the Chief Quality Officer at the Penn State Milton S. Hershey Medical Center, where he led development of inter-professional, unit-based quality teams to empower frontline staff as well as clinical and operational leaders to impact patient care, quality, and safety at the local and service line level, improving outcomes to reach the top decile nationally. Andrew started his professional career at the University of Pennsylvania, where he oversaw many quality improvement activities across the organization, and ultimately served as the chief surgical quality officer.  
Andrew is a thought leader in high reliability, serving as course faculty at Harvard Medical School on topics of quality, safety, and high reliability and lecturing regularly on quality, safety, equity, and value at national and international conferences, has over thirty peer-reviewed publications, and is an ad hoc reviewer for several medical journals. Andrew is a faculty member for the American Medical Association's Equity peer network, helping hospitals address inequities in healthcare delivery. 
Andrew graduated from Dartmouth College and Yale University School of Medicine. He completed a surgical residency at the Hospital of the University of Pennsylvania and earned an MBA at The Wharton School.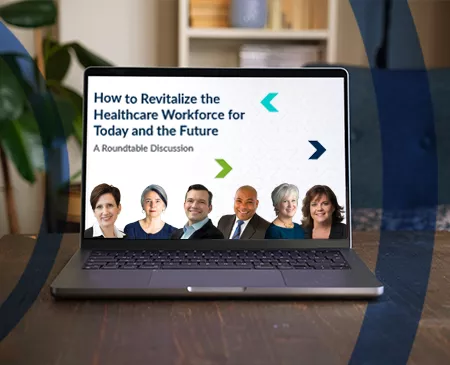 Contact Us
Get in Touch
Let us know how we can help you advance healthcare.
Contact Our Team
About Us
About Chartis
We help clients navigate the future of care delivery.
About Us