OUR PEOPLE
Adam Baker is a Principal with Chartis. He has over 15 years of experience working with many segments of the healthcare industry, including healthcare services companies, healthcare startups, health information exchanges, clinically integrated networks, national health plans, health systems, and physician groups. His employment and consulting experience includes health services VC/PE, data and analytic strategy development and implementation, narrow/value and direct to employer network development, care management program development, enterprise strategy, ambulatory strategy, market planning, and population health strategy for leading health systems and global healthcare services companies. 
Most recently, Adam led the onsite development of the operational, technical, and business plans of an Emirate-wide health information exchange in the United Arab Emirates. The project obtained guaranteed funding for the lifespan of the project and also included mandatory participation for all providers and patients in the market. His other recent work includes developing direct to employer narrow/value network strategies for healthcare providers and decreasing employer spend through active population health management. 
Prior to joining Chartis, Adam was VP of Strategy and Account Management for the Integrated Health Network of Wisconsin, an eight-system clinically integrated network, and held a previous role of VP of Data & Analytics. In these roles, Adam led enterprise strategy development, oversaw the implementation of population health management analytics, coordinated with TPAs and employer coalitions to offer direct value network access, and oversaw the integration of multiple health systems into the IHN clinical and claims data repository. 
Adam has also worked with several boutique provider consulting firms that focused on strategic development centered on overall enterprise, population health, service line development, and financial planning for all forms of provider groups, from single specialty physician groups to large academic medical centers. Additionally, Adam worked with venture capital and private equity firms including Lemhi Ventures, a healthcare services-focused venture capital fund, and AAVIN Venture Partners. He has also worked with multiple healthcare services companies including Ability Network (previously VisionShare, inc.), Carol Corporation and UnitedHealth Group's Optum Insight subsidiary. 
Adam has presented at several local industry conferences on topics related to the difficulty of bending the cost curve in a meaningful way for employers. 
Adam earned his Master of Business Administration with a concentration in strategy and finance, as well as a Bachelor of Arts in history from the University of Iowa.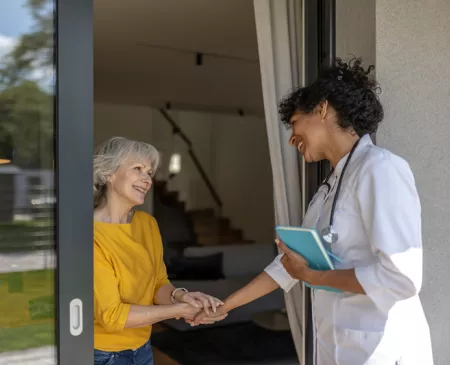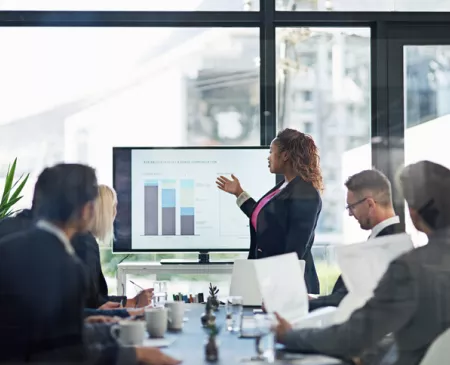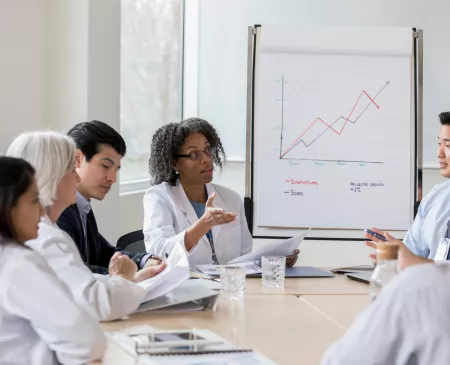 Contact Us
Get in Touch
Let us know how we can help you advance healthcare.
Contact Our Team
About Us
About Chartis
We help clients navigate the future of care delivery.
About Us