OUR PEOPLE
Ted Pfeiffer is the Vice President of Education and Product Innovation with Chartis Clinical Quality Solutions, formerly known as The Greeley Company. He brings more than 25 years of experience in healthcare strategy consulting, clinical operations, and community-building—all with emphasis on organizational performance improvement and growth.
Prior to joining Chartis, Ted served as Vice President of Consulting for a nationally recognized firm focused on hospital and health system market alignment, service configuration, and growth. Ted has also provided executive leadership in healthcare associations, including the Healthcare Financial Management Association (HFMA), where he led growth of the organization's non-dues revenue offerings, including conferences, publications, communities of practice, and e-learning.
As a strategic planning consultant, Ted has demonstrated experience establishing and growing Environmental Scenario Planning methodologies with applicability focused on individual hospital service lines or across the health system enterprise as a whole. 
Ted earned his Master of Business Administration with honors from the Kellogg School of Management at Northwestern University and his Bachelor of Science in business from the Whittemore School of Business and Economics at the University of New Hampshire.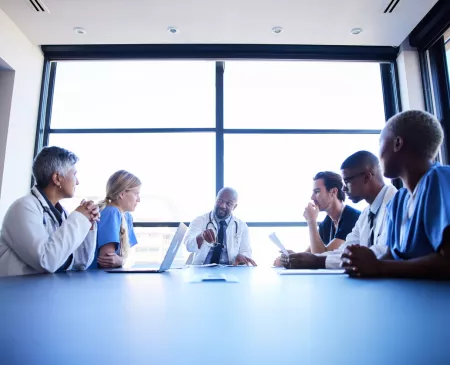 Contact Us
Get in Touch
Let us know how we can help you advance healthcare.
Contact Our Team
About Us
About Chartis
We help clients navigate the future of care delivery.
About Us