About Chartis
We Help You Build a Healthier World
You operate in an environment of ever-growing complexity—in care delivery, industry consolidation and convergence, expanding disruptive technologies, changing regulatory requirements, and so much more. At Chartis, we understand the challenges you face and why healthcare transformation is so difficult. We're here to help you through times of change, challenge, and opportunity to make healthcare work better.
We are a Consultancy Dedicated to Advancing Healthcare
Healthcare is in our DNA. Chartis brings an unparalleled depth of expertise and breadth of experience to its clients. Chartis is comprised of over 750 leading healthcare advisors, physicians, data scientists, nurses, strategists, digital architects, informaticists, and practitioners who possess unrivaled experience helping advance healthcare delivery. Our teams bring innovative yet pragmatic approaches to healthcare's most complex challenges.
We co-develop with our clients. We work in an integrated and agile way, bringing together shared and complementary capabilities in a way that creates exponential value, accelerates change, and materially advances performance, quality, experience, accessibility, affordability, and equity.
Experience matters. Not only the experience that we bring to bear (which matters enormously), but also the experience you have working with us. Our consulting model is constructed around making the experience a fulfilling and enriching one.  
Uniquely Positioned to Serve
talented professionals with the experience and capabilities required to transform healthcare.
of the "Best Hospitals Honor Roll, U.S. News & World Report," work with us.
healthcare organizations served annually.
---
Comprehensive, mission-critical advisory
Chartis brings a comprehensive array of mission-critical advisory services to its clients from management consulting in the areas of strategy, performance, digital and IT, and revenue cycle, to clinical quality and patient safety services, medical staff services, and interim staffing, to strategic communications and change management. Our practices, individually and collectively, help clients navigate the future of care delivery and make healthcare better.
Industry & Workplace Recognition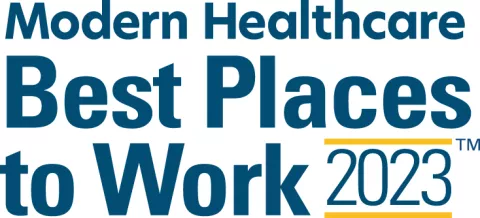 Get to Know Us
Across Chartis, we share a deep commitment to healthcare organizations, clinicians, patients, the community, and each other. We believe diversity is essential to collaboration, innovation, and developing the best solutions for our clients.
Chartis Next Gen
Meet Chartis' next generation of consultants and discover their passion to materially improve healthcare in the world.
Meet Our People
See the Latest News from Chartis
Contact Us
Get in Touch
Let us know how we can help you advance healthcare.
Contact Our Team